In addition to some of the web components in this section we have the ability to use Poptin for content promotion. There are many display rules available to make sure your promotion is viewed at the right time, in the right place and by the right audience. To determine the most effective means of promotion, A/B testing is also available. Please work with a Web Center team member if you're interested in using Poptin or have any questions.
Poptin Types
Usage should be limited to the approved Poptin types below: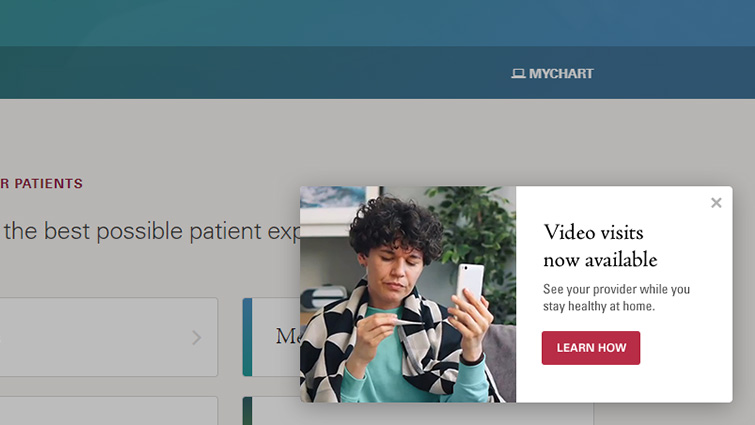 Slide-in
A small rectangular promotional piece that slides into a browser corner at a predetermined time. Please Follow the character limits below for this Poptin type.
| Text Field | Character Limit |
| --- | --- |
| Title | 50 |
| Description | 90 |
| Link Title | 20 |
Lightbox
Although unused at the moment, please keep the following in mind for this Poptin type:
Limit text input fields as much as possible.
If more than one input field, stacked is better.
Usage Guidelines
Use about the same amount of content as the Poptin examples.
Content should be easily scannable.
Avoid adding more input fields than the Poptin examples if possible.
To increase efficiency, designers will use photoshop to add most of the copy.
More complicated pieces/illustrations may be difficult to fit into these spaces.
Excluded Pages
These are pages that should be excluded from all popups: